The shortlist for Australian Christian Book of the Year 2014 has been released.
Join us at the 2014 SparkLit awards event.

Come and celebrate the power of words with Simon Smart of the Centre for Public Christianity and performance poet Jessica Santosa.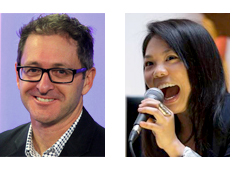 The 2014 Australian Christian Book of the Year, Young Australian Christian Writer and Teen Writer awards will be announced and prizes presented during supper at 7:30 pm for an 8:00 pm start on Thursday 14 August 2014. 

Join the finalists at St Alfred's Anglican Church, Blackburn North, Victoria, corner of Springfield Road and Koonung Road. 

$20 per guest. $60 per family. 

Buy tickets online or grab your credit card and call 1300 13 7725 or write to: admin@SparkLit.org.

You can follow the Australian Christian Literature Awards on Facebook. 

For more information contact:

Michael Collie
National Director
SparkLit
(Formerly SPCKA)

1300 137 725 
admin@sparklit.org

Visit www.sparklit.org today.